Keith Biggers
Founder and President/CEO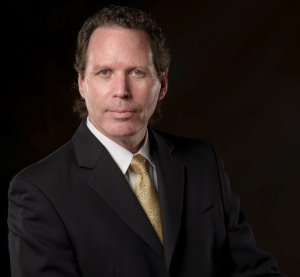 Keith Biggers is the founder and President/CEO of Candor Healthcare. He has over 30 years' experience in the medical field. He is currently working on his 17th medical development project.
Prior to Candor, he served as President of Cirrus Health where he led the organization of physician/developer partnerships to operate eight surgery centers and two hospitals. Keith has a proven track record for building successful organizations by creating vision, executing strategy and developing appropriate infrastructure to maximize enterprise and shareholder value.
Keith began his career in the medical field with Anago, Inc. as vice president of sales. After Anago sold to Tecnol Medical (Kimberly Clark), he joined Computer Motion, a medical robotics company, as national sales manager, where he built a sales team to train surgeons in the use of medical robotics for surgery. In 1996, Keith co-founded Surgical Sense, Inc. He earned international recognition for the market introduction of the "Kugel Hernia Repair" while training over 3,000 surgeons in the use of this unique product. In 2000, SSI sold to Davol, Inc., a division of C.R. Bard.
Keith attended the United States Air Force Academy and McMurry University, where he received a B.A. in Mathematics. He is on the board of Global Kingdom Network Partners and the Advisory Board to the President of Global Advance. He currently resides in Southlake, TX, with his wife, LoriAnn, and three children.
Donna Drerup, RN, MSN
Vice President of Operations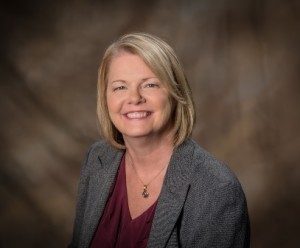 Donna Drerup serves as the Vice President of Operations for Candor Healthcare, where she oversees clinical and business operations of multiple facilities. Her area of responsibilities includes oversight of development projects, facilitation of accreditation for the centers she oversees.
Her healthcare experience spans over 25 years and includes both nursing and healthcare administration. During Donna's career in nursing and healthcare administration she has gained expertise in facility development, operational management of surgery and endoscopy centers, emergency centers, and specialty surgical hospitals. She served as administrator for Healthsouth, HCA and as CNO for North Texas Hospital, a Cirrus Health specialty hospital in Denton.
Ms. Drerup received her Bachelors of Science in Nursing from University of Texas at Arlington in 1984 and her Masters in Nursing from UTA in 1994. She lives in North Fort Worth with her husband. She has 2 grown children.
Michelle Simon
Controller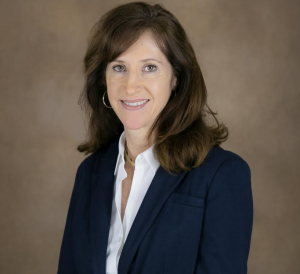 Michelle has been a healthcare consultant since 2008, advising a variety of healthcare clients in financial and strategic pursuits. She also serves on the board of a pediatric health organization. Her contributions are backed by over 20 years of finance, accounting and business development experience within multiple industries, including healthcare, media, internet, aerospace, airline, and travel & leisure.
Prior to her consulting role, Michelle served as Vice President of Financial Modeling and Contracts for Cirrus Health where she oversaw the financial development of specialty hospitals and ambulatory surgery centers. She executed private placement memorandums and secured corporate financing for healthcare management and real estate development projects.
Before entering the healthcare industry, Michelle served in financial, accounting and business development positions for Belo Corp, Bombardier Aerospace, ClubCorp and American Airlines. Michelle earned a Bachelor of Business Administration in Finance from Texas Christian University and a Masters in Business Administration from Southern Methodist University.
Jack Peterson
Business Office Director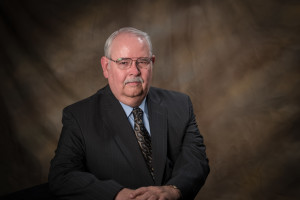 Jack Peterson was hired as Business Office Director in April 2013 to provide Business Services oversight for E-Care Emergency Centers. Prior to coming to Candor Healthcare, Jack has worked in hospitals as a Business Office Director and also provided consulting services to other facilities. Mr. Peterson has more than 34 years' experience in healthcare Business Office Operations.
Jack has served as a member of the Business Office Departmental Operations Committee to develop and standardize policies and practices of a national for profit chain. He also has served as President of Wyoming HFMA chapter in 1999. Jack has a degree in Finance and Health Services Management.
Jack brings to Candor Healthcare: revenue cycle management services, cash management services, facility billing, physician billing, charge master management services, and compliance services. Aside from his work with Candor, Jack also is the proud father of four children, with seven grandchildren and counting.
Jonathan Prickett
Project Director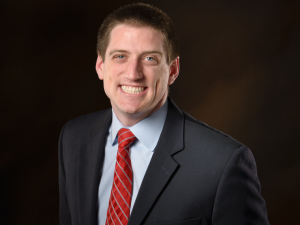 Jonathan Prickett was hired as Project Director in March 2014 to oversee projects for Candor Healthcare and E-Care Emergency Centers. In his role as Project Director, Jonathan oversees financial analysis, pro forma development, and banking operations, as well as acting as a liaison with vendors for Candor Healthcare and E-Care Emergency Centers.
Additionally, he assists with operational development, training program development, presentation creation for internal and external projects.
Prior to coming to Candor Healthcare, Jonathan worked for Merrill Lynch Wealth Management as a Registered Client Associate. While at Merrill Lynch, Jonathan managed several hundred clients, assisted with portfolio management and reporting, and oversaw cashiering, funds acquisition and distribution for his branch. Jonathan received his Bachelors of Business Administration from the University of Oklahoma in 2008 and his FINRA registration in 2011. He currently resides in Grapevine, Texas.
Danette Mason, RN
Director of Clinical Operations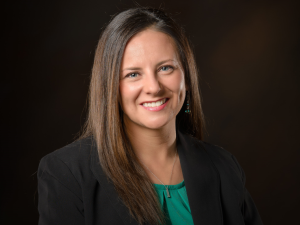 Danette Mason serves as the Director of Clinical Operations for Candor Healthcare. Her responsibilities include oversight of daily clinical operations of multiple ambulatory surgery centers and freestanding emergency centers, and facilitation of accreditation.
Danette began her nursing career in 1997 as a circulating nurse in the operating room for multiple specialty areas. Danette discovered her interest in leadership early in her career, and has continued gaining expertise in the clinical management of surgery and endoscopy centers, as well as emergency centers. She has served as held various management positions for companies such as Healthsouth, HCA, and USPI.
Danette brings to Candor Healthcare her experience in successfully managing day to day operations, quality and risk management programs, obtaining accreditation, and knowledge of state and federal regulations. Aside from her work with Candor, Danette enjoys spending time with her husband of 17 years, and 10 year old daughter.
Michelle Dalton
Director of Business Development and Strategic Marketing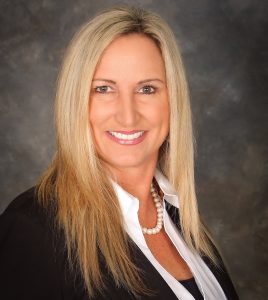 Michelle Dalton has over 28+ years' experience in Sales and Marketing and focuses on business development and strategic marketing for Candor Healthcare.  Her primary focus is to develop strategic physician partnerships and customize each of our facilities to fit the needs of the patients, the physicians and the community.
Prior to Candor, Michelle served as Director of Business Development for several ASC's and physician practices, a Florida based healthcare organization where she strategically developed and marketed three (3) ASC's, managed a $3.5 million advertising and marketing budget for thirteen (13) pain clinics and oversaw the development and implementation of 5 core business units; Urgent Care, Imaging, Toxicology & DNA Laboratories and a Pharmacy.
Michelle began her career in the medical field in 1999 at a strategic marketing firm, Surgical Sense (SSI) that earned international recognition for the market introduction of the "Kugel Hernia Repair".  In 2000, SSI sold to Davol, Inc., a division of C.R. Bard.  She was also a part of the Cirrus Health team where she developed physician-owned surgical hospitals and surgery centers; North Texas Hospital and the Surgery Center of Craig Ranch.
In 2007, she founded Doctor Marketing, a physician marketing firm that pioneered the industry in doctor-to-doctor practice marketing for medical specialists, which later sold in 2013.  She resides in Keller, Texas.  She has two grown children, two step daughters and four grandchildren.  Michelle enjoys outdoor activities such as camping, hiking, biking and listening to live music.
.
Joshua Biggers
Business Development Manager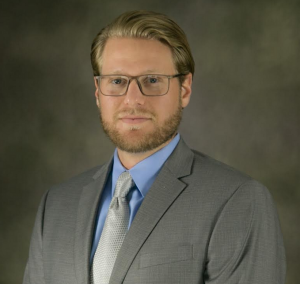 Joshua joined Candor Healthcare in 2017 as Business Development Manager and is responsible for the strategic development of physician partnerships associated with Ambulatory Surgery Centers and Surgical Hospitals.  He is also responsible for the oversight and negotiation of managed care contracts for Candor's facilities.
He began his medical career in 2011 with a large revenue cycle management company based out of Salt lake City, Utah that partnered with Anesthesia groups, Surgery Centers and Hospital clients.  He later moved to Operations/Client Services Manager where he managed revenue cycle for about 30 different Emergency Departments and Hospitalist programs nationwide.
Joshua received his B.A. in economics from Francis Marion University, a college in South Carolina, in 2010.  He currently lives in Dallas, Texas and enjoys staying active with sports and other outdoor activities such as hiking, biking and kayaking.  Joshua is serving his 6th year as head coach of the Blue Rangers of the Miracle League DFW, a special needs baseball organization.